Heading to Nassau? Don't miss Jimmy Buffet's Margaritaville!
Located on the picturesque Paradise Island, just a short ferry ride from the cruise port, Margaritaville will be offering up a good time to vacationers and locals alike. Paradise Island has always been a favorite spot for Buffett and several of his songs are inspired by his time spent there.  The restaurant is right next to the world-famous Hurricane Hole Marina where Buffett hunkered down during a hurricane and wrote the song "Perrier Blues".  Keen eyes might even catch a glimpse of his boat, the "Continental Drifter" in the marina across the street.
Margaritaville Bahamas features a signature 40-seat Boat Drinks Bar, a portside open-air Chill Bar with a drinks to-go window, and a Margaritaville retail store.  The venue also features a stage which will host local musicians including The Loose Crew, who have ties to Buffett and include sounds of Reggae, Calypso, and Blues.  The restaurant will serve island-inspired favorites and popular dishes as well as their famed margaritas.
Find out more on the official website
Margaritaville Bar & Grill Nassau
Visitors can enjoy a range of Caribbean-inspired dishes, as well as a variety of drinks, including the restaurant's signature margaritas. The restaurant also features live music, themed events, and a gift shop selling lots of Margaritaville merchandise!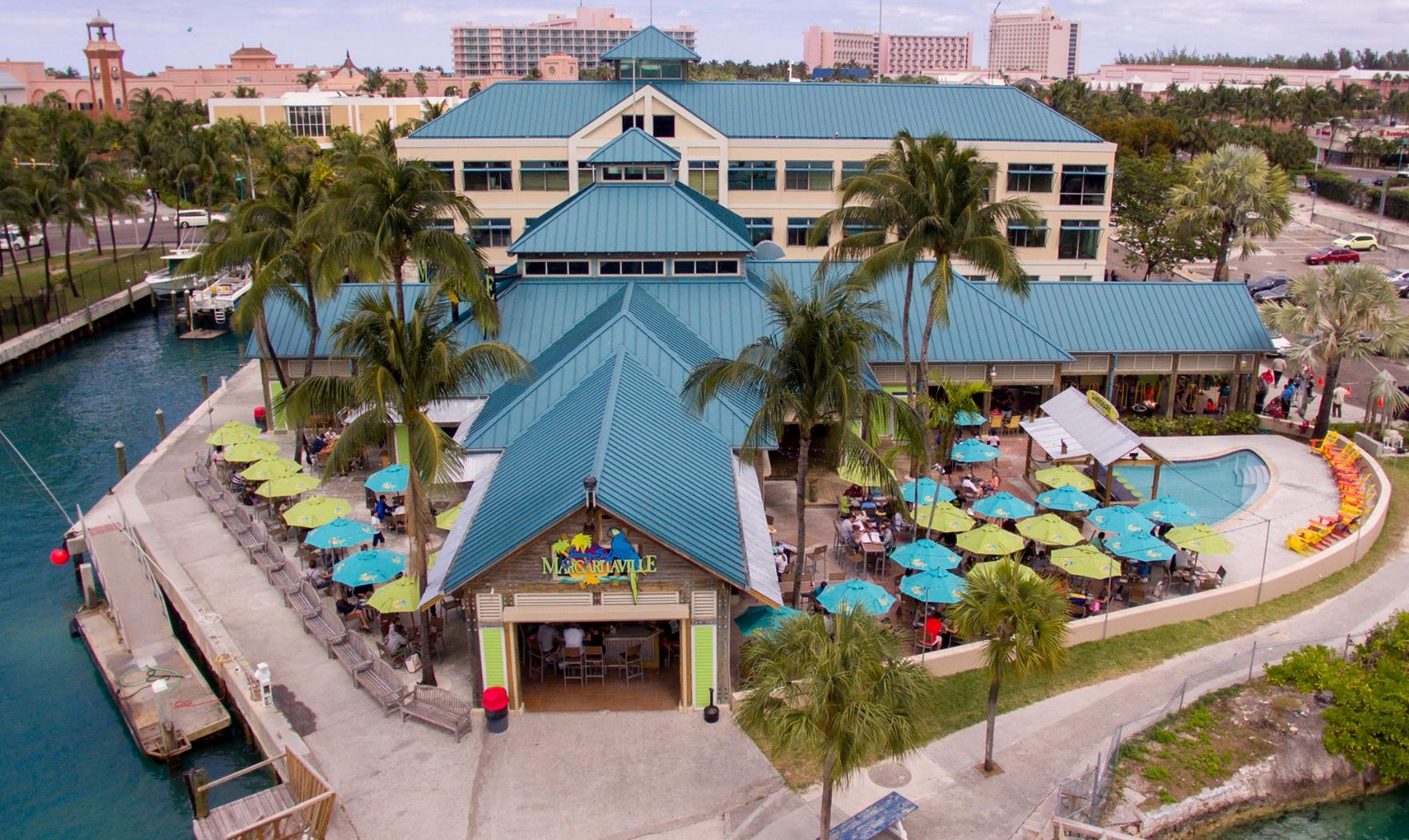 Inspired by the legendary music and lifestyle of singer, songwriter and best-selling author Jimmy Buffett, Margaritaville Beach Resort Nassau is located on a gorgeous stretch of beach in downtown Nassau.